It's been over a year and a half and we've stuck to the Pluto Controller app for a long time now, with any updates made being minor. Why wouldn't we? It was functional and provided every possible feature needed to fly Pluto without any hassles. That changes soon, though. While the original Pluto Controller had everything one could ask for, it was merely functional. We figured we want to make it more than just functional. Think enjoyable. Think entertaining. Think engaging.
Enter Pluto Controller 2.0, a fully revamped version of the trusty Pluto Controller app. The name says it all. This is a total overhaul. From a new UI, to an improved and immersive flight experience, to switchable themes and user profile creation, Pluto Controller 2.0 brings in all bells and whistles you'd expect from a modern Drone app!
All New UI!
We've completely revamped the UI of the app. It is now a lot more intuitive than it used to be and looks a lot cooler too! Don't worry though. The flight functions are not very hard to get used to and you'll find all the switches, buttons and controls without having to look for them! There's a lot more information available as well!
Switchable Themes
Of course, there's gotta be more mood to an app! We figured there needs to be more colours to Pluto Controller than just the usual white theme in the previous app. We also figured that you'd need more options than just the one colour scheme available right now. And voila! We have added two switchable themes to the app and you now get to decide what kind of colours you want in your app when you fly Pluto! You might just set it according to your mood! And there will be more to come as well!
User Profile Creation
Well of course we'd make things more interesting! While Pluto Controller has always been capable of retaining your settings from your previous flight whenever you restart the app, we added the functionality of creating individual User Profiles with their own unique settings stored in it. This ensures that your settings are retained regardless of who flew it using what settings on the previous flight just by entering your profile details. To make things more fun, we've also added a few stats, levels and achievements so that you can set your own targets and record your achievements whenever you fly Pluto!
Live Graphs & Visual Motor Testing
Pluto Controller 2.0 features improved data access and feedback. Calibrating your drones, accessing the graphs and testing motors is now a much better, more visual experience. Not only is this better to look at, it also makes it much easier to access and assess the data and troubleshoot your drone based on the information it provides, in a much easier way to understand.
External Joystick Support with Controller Mapping
You can now connect an External Joystick to your phone. It is also possible to remap the controls on the external joystick according to your preference.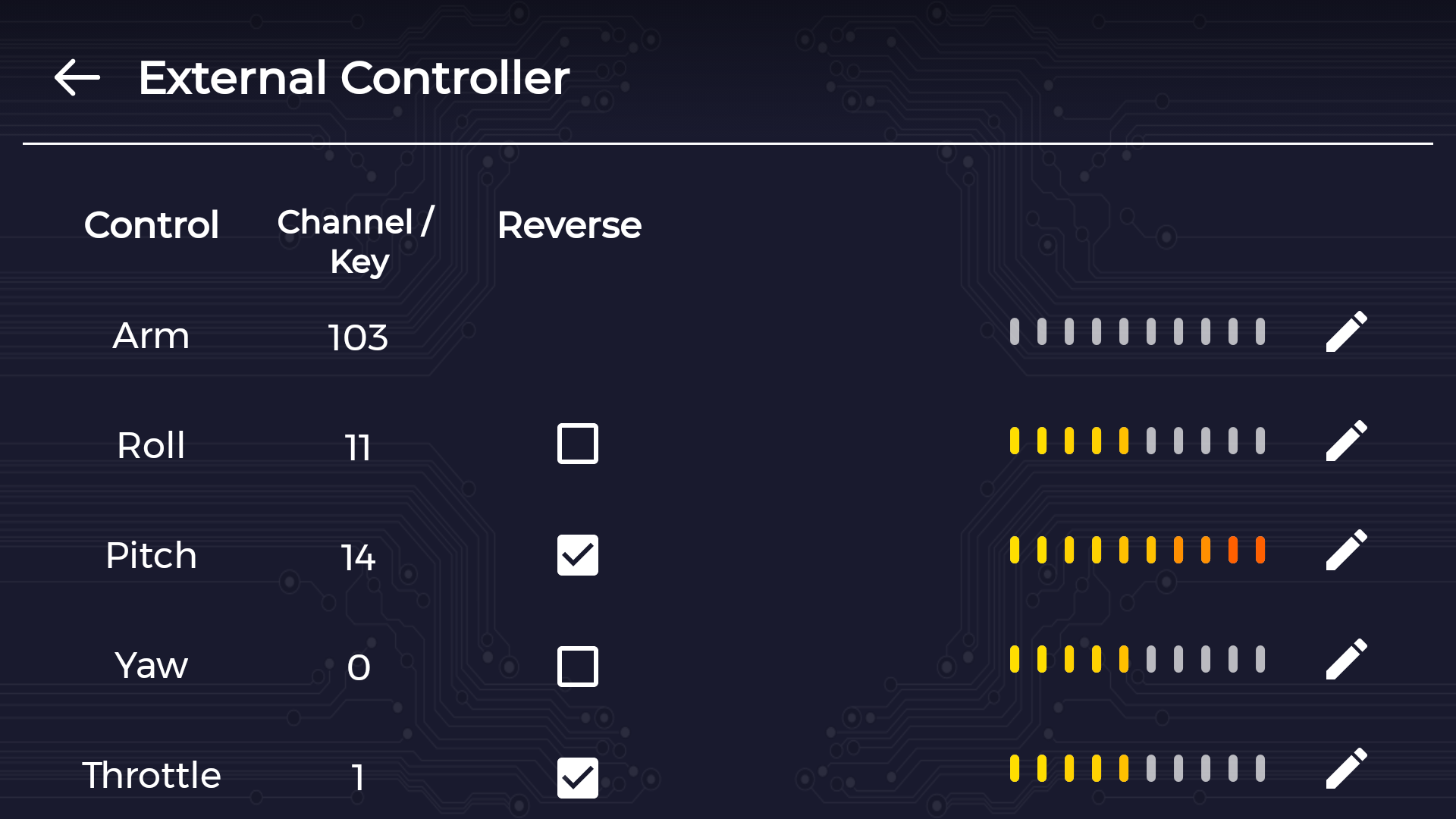 Of course, these are just a few features in a completely revamped Pluto Controller app! Download it now on the Google Play Store or just update your current Pluto Controller application if you have the previous version installed and check out all the features! We assure you that it will completely enhance your Pluto Flight experience! iPhone users stay tuned! We're working on an iOS version too!