As front-runners in the Indian drone industry, we have partnered with the Indian government and reached over 30,000 students with the first product: Pluto 1.0. We have now come up a new aerial robotics kit using the knowledge we gathered over the past 3 years, to inspire makers and tinkerers around the globe to start experimenting.
Being tinkerers ourselves, we understand the nature of the curious mind, with its hunger to unscrew gadgets and trying different permutations and combinations. It is this inquisitiveness, that leads to innovations. We soon realized that the current drone solutions, with their delicate designs and complicated softwares, leave no room for tinkering around, and are rather unapproachable. No wonder people don't try doing something new or rather innovative with drones, except fly them.
We decided it was time to change that, and make drone technology accessible to everyone, with PlutoX. With this comprehensive aerial robotics kit, we aim to give makers the freedom to experiment, so that they can finally start turning their ideas into prototypes.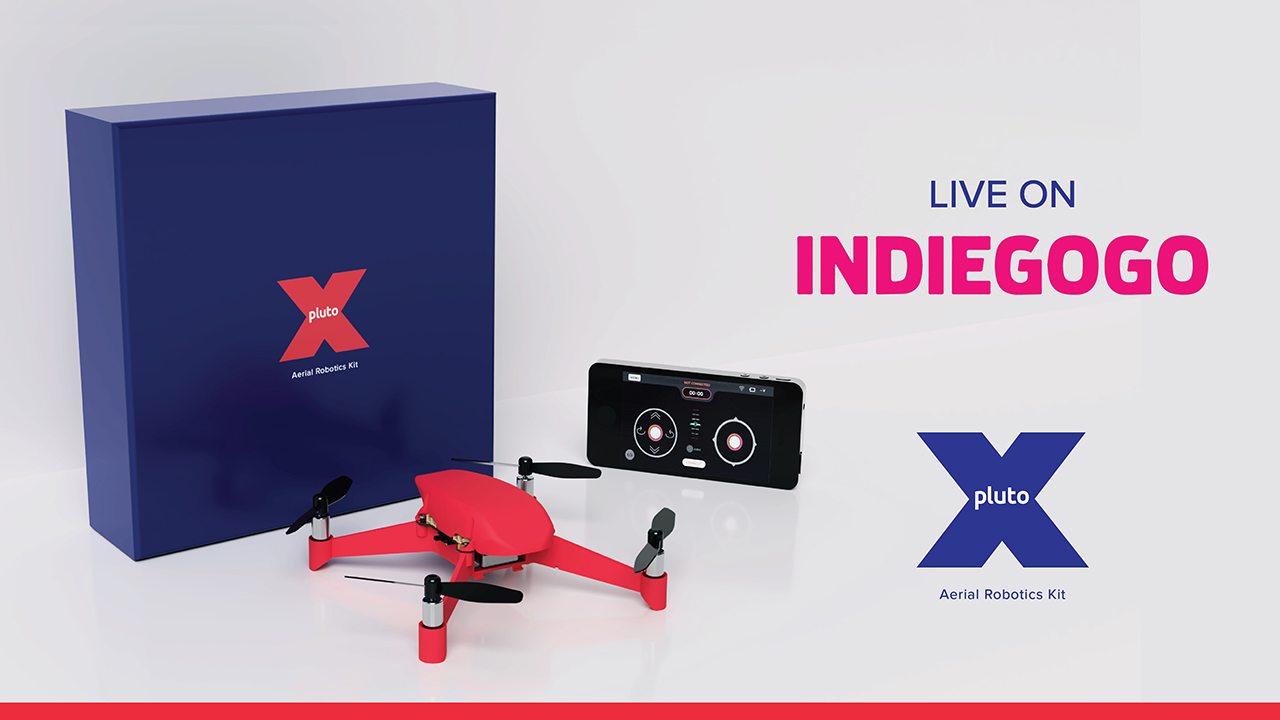 Our vision is to start a chain reaction of innovation, but we need your help to bring it to life. Through this campaign we not only hope to raise funds for production, but also to build a worldwide community of tinkerers and makers, and empower them to make their own versions of PlutoX.
With 50 kits, we've had 5 brilliant prototypes. We can't wait to see what a 1000 more with you could do.